On Saturday, armed only with a map and compass, I set off for the furthest reaches of the Black Country. Wolverhampton.*
My first stop was a vintage fair at a pub in the town centre. The fair was very well done, with great stalls, retro cocktails and music. But I'd really dropped by to see the lovely Vix from Vintage Vixen, who was selling some fabulous vintage wares. After trying on a couple of beautiful dresses which unfortunately didn't quite fit me properly, I struck gold with this. (The photo doesn't do it justice, the colours are really vibrant, and it's a gorgeous lightweight fabric.)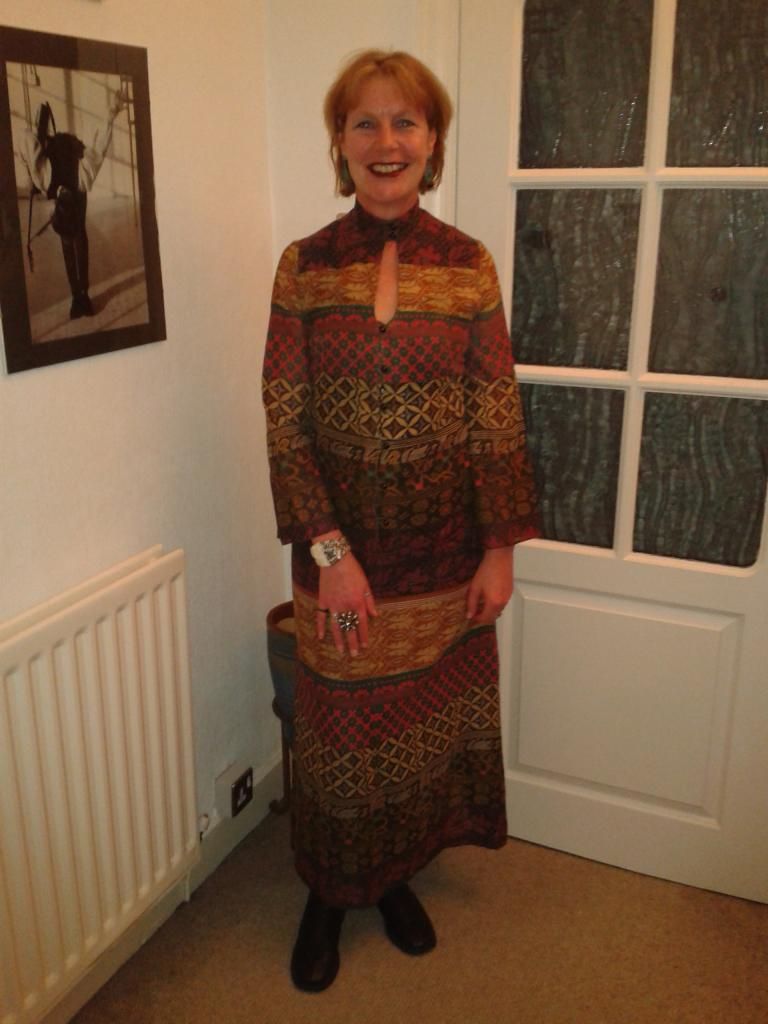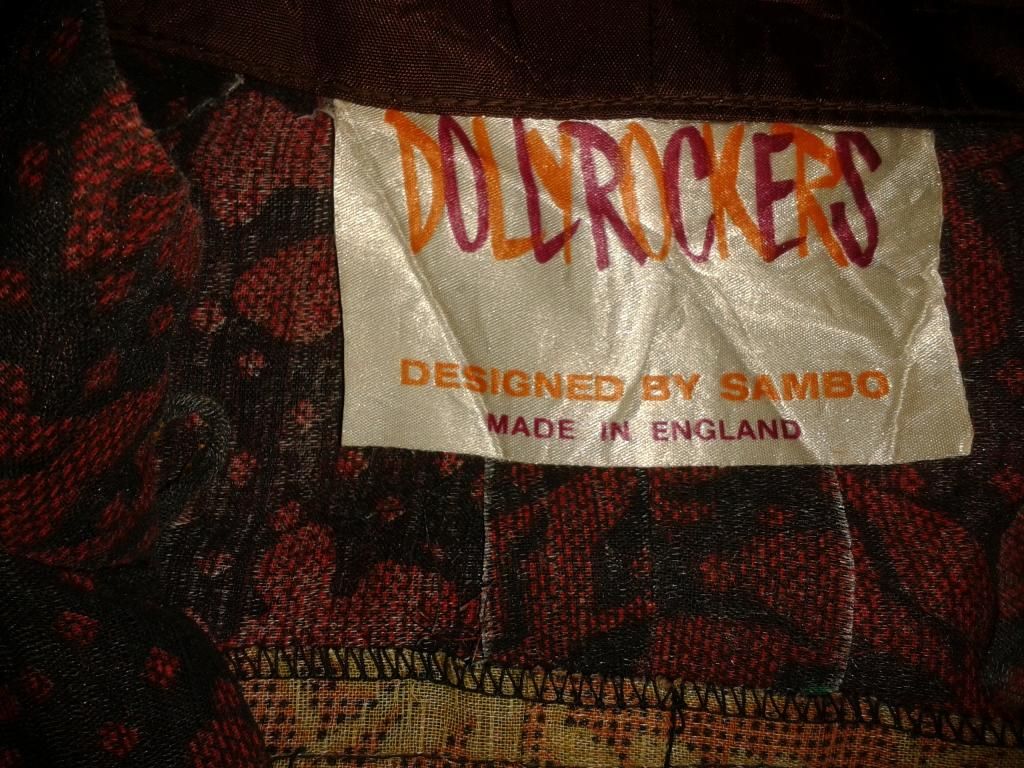 Dollyrockers!
I also got this lovely leather cuff. It was made locally at the Walsall Leather Museum. I think Vix said it was some sort of second, but I can't see anything wrong with it.
It was lovely to meet up with Vix again. You can read about her day at the fair and check out her fab stall
here
.
For me, it was across town to The Slade Rooms for a gig by some local metal bands.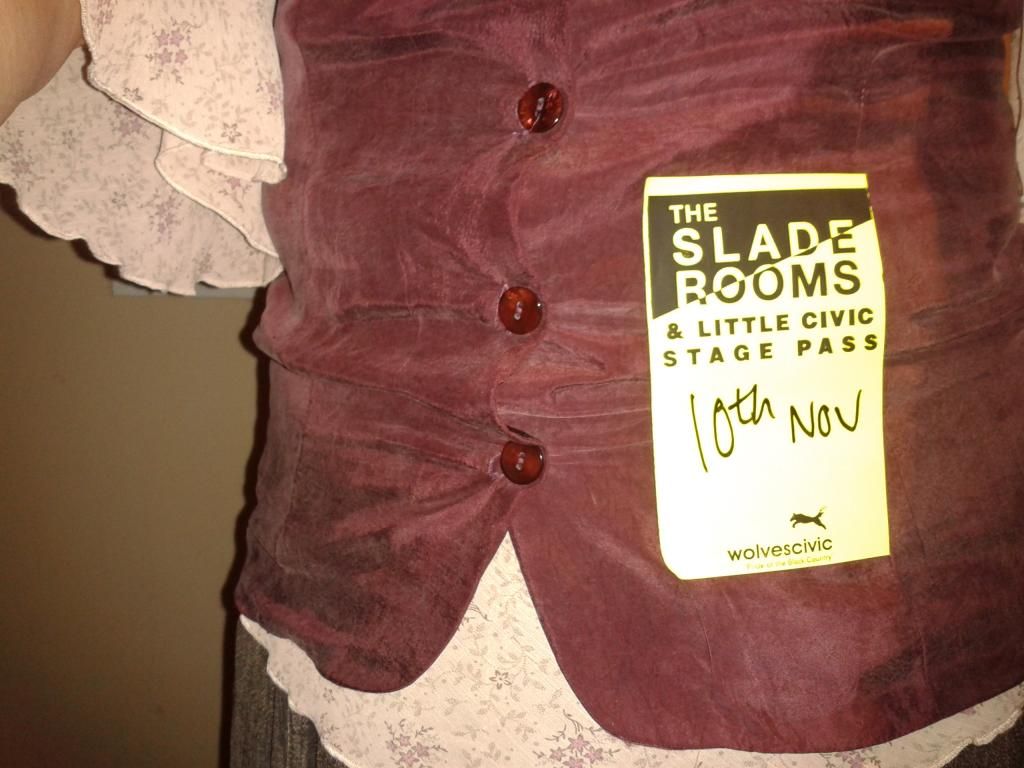 Ligger alert!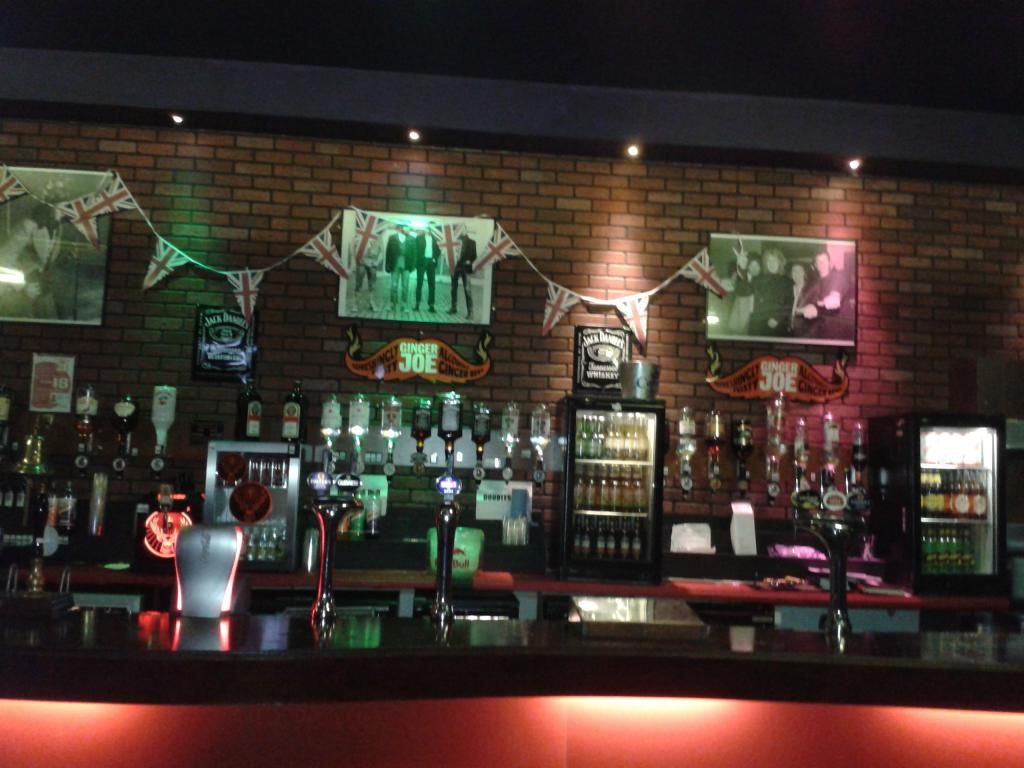 The Slade Rooms are named after Wolverhampton rockers
Slade
, whose photos adorn the bar. I've always thought Slade were a bit underrated. I blame it on that Christmas song. Anyway, it was good to get out to some live music again. For various reasons, my gig-going this year has been woeful. The last gig I went to was back in September when I saw the wonderful Marc Almond at Birmingham's Symphony Hall. (That gig is worth a blog post itself, but fortunately I don't have to do it because The Baron at The Hearing Aid has already done an excellent one
here.
) I don't have any photos from Saturday because I only had my phone with me, but it was a good night.
Interestingly, The Little Civic referred to on my backstage pass closed a few years ago, but Vix reminded me that it was the venue of today's fair - now the Numa Bar, which is named after electro pioneer Gary Numan. He is playing Wolverhampton next month, so I may be forced to return soon!
*I'm just kidding. Wolvo is fine, and I go there quite often. It's just that there's an urban myth around these parts that Brummies will never venture into The Land of the Yam Yams, and vice versa. I'm also joking about being a ligger. Even if I have a backstage pass I always pay for a ticket. Need to support our musicians! :)