The Montol Festival is a revival of the traditional Winter Solstice celebrations of West Penwith, Cornwall. It is the counterpoint to the Golowan Midsummer Festival, which I have written about previously. Montol takes place on 21 December in Penzance, and celebrates the death and rebirth of the Sun.
A lantern-lit procession meets at St John's Hall before walking, accompanied by traditional music, up to Lescudjack Hillfort, an ancient fortress site, to watch The Lord of Misrule light the beacon. This is followed by dancing, drumming, and other mischief.
Participants are encouraged to dress in 'posh tatters' and Venetian style masks.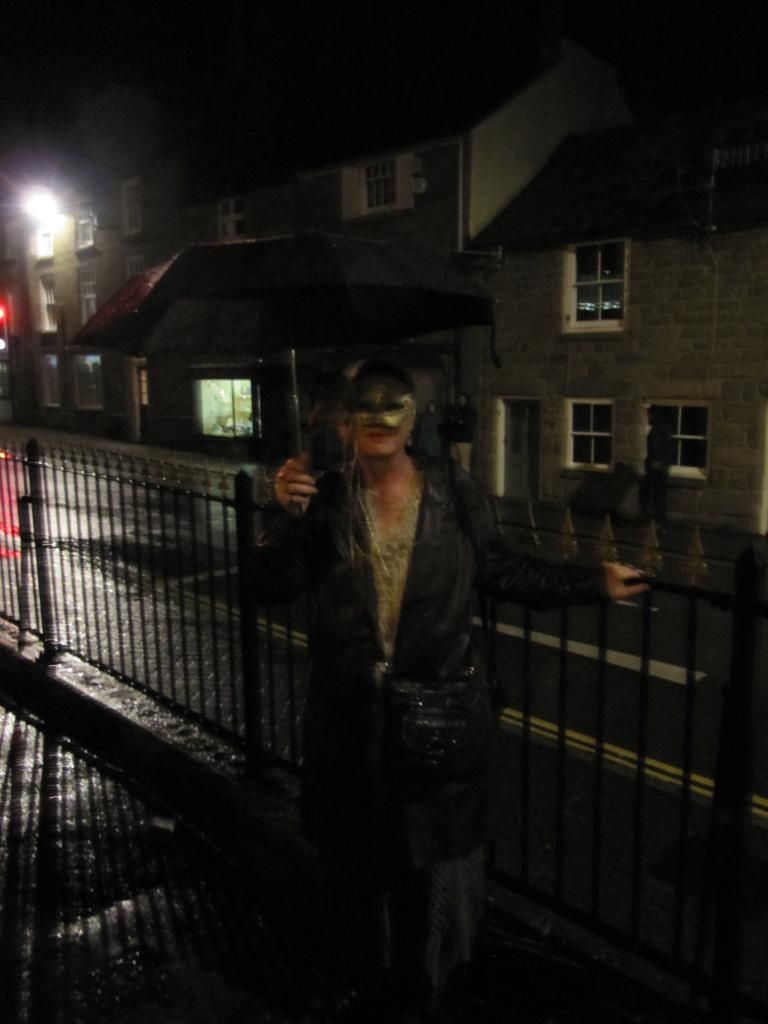 Very wet 'tatters'!
The Lord of Misrule is chosen rather differently to Midsummer's Mock Mayor. Anyone in full Montol costume can ask the Master of Revels for a bean, and if you chose the 'Montol Bean', you are the Lead Guiser for the night's festivities. (You may be as delighted as I was to hear that members of local authorities, MPs, and members of the House of Lords are ineligible.)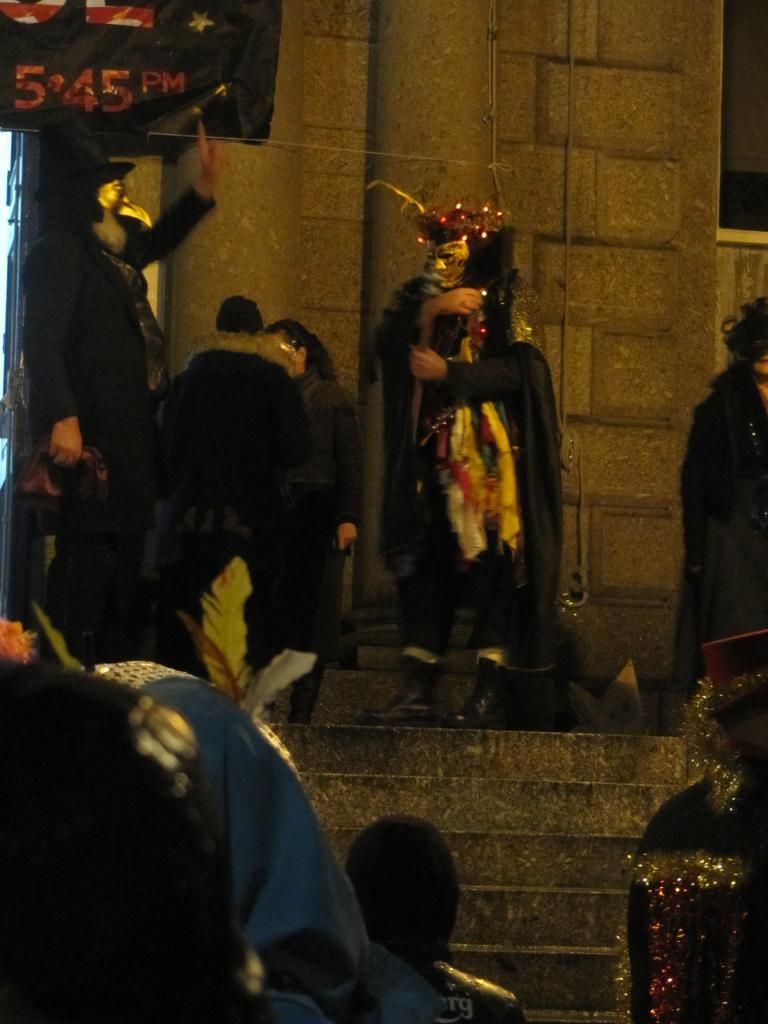 The Master of Revels on the left, the Lord of Misrule on the right
Of course, it was absolutely peeing down with rain. Cornwall has once again been battered by storms and floods recently. The Cornish are no strangers to the heartache the weather can bring at this time of year. 19 December marks the anniversary of the Penlee Lifeboat disaster. Frugal Queen wrote a beautiful and moving
post about this last year
. (A word of caution; if you are going to listen to the audio link, have a box of tissues to hand, and be aware it will stay with you forever.)
On a lighter note, I already have my next trip to Penzance planned, along with a lot of other cool stuff for next year. I really need to focus and raise my game in various areas though, and sadly, I can't see blogging making the cut. But I wish everyone all the very best for the coming year, and fervently hope we will indeed see the rebirth of the Sun in the UK in 2013!!