Braving the freezing temperatures, I headed off to the city centre last night.
I was in town last weekend for a fabulous day rummaging around the 'vintage quarter' of Digbeth with blogging babes Vix of
Vintage Vixen
, and Jo of
Joyatri
. Being the useless twerp that I am, I forgot my camera, but you can read about our adventures (with photos!) on my girls' blogs via the links.
Last night I did take my camera with me, for a gig at a city centre pub.
Before leaving the house, I fortified myself with a cocktail from
Peetee's Palace.
This was a blend of mango, passion fruit and pineapple juice, with a good measure of vodka. I did think it might be a bit too sweet, but the vodka cuts through and makes for a delicious, refreshing, and rather too quaffable drink.
This is henceforth to be known chez moi as 'Krista's Tropical 'Tini'
Back to the gig. This was in aid of
Movember
, when guys grow moustaches through the month of November to raise funds and awareness for men's health, specifically prostate cancer and testicular cancer.
Richard from Midlands Metalheads had his beard shaved off on stage. Good man!
There were loads of people there and they raised about £480 for the charity, which is a very good thing.
But I must admit I was a bit disappointed by the quality of 'taches on display. Obviously there was a plethora of metal facial hair ...
but I was hoping to see at least a Poirot

Photo - Wikipedia

or better yet, a Magnum P.I.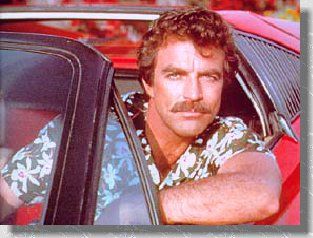 Photo - magnumtv.com

or the ulitmate, a Jason King
Photo - Wikipedia
Thankfully, my mate and I were prepared, and determined to ensure standards were met. Unfortunately, I had had a couple of pints by the time I put my 'tache on, so it's a bit skew-whiff. Oh well!
The faux fur collar I am wearing was made for me by Vix, and I have not taken it off all week. It goes with everything and keeps my neck toasty.
Apparently Jason King was the inspiration for Mike Myers' Austin Powers wardrobe. I have a sudden fancy to watch some of the old Department S tv series, but for now I will settle for this.